unisex shopper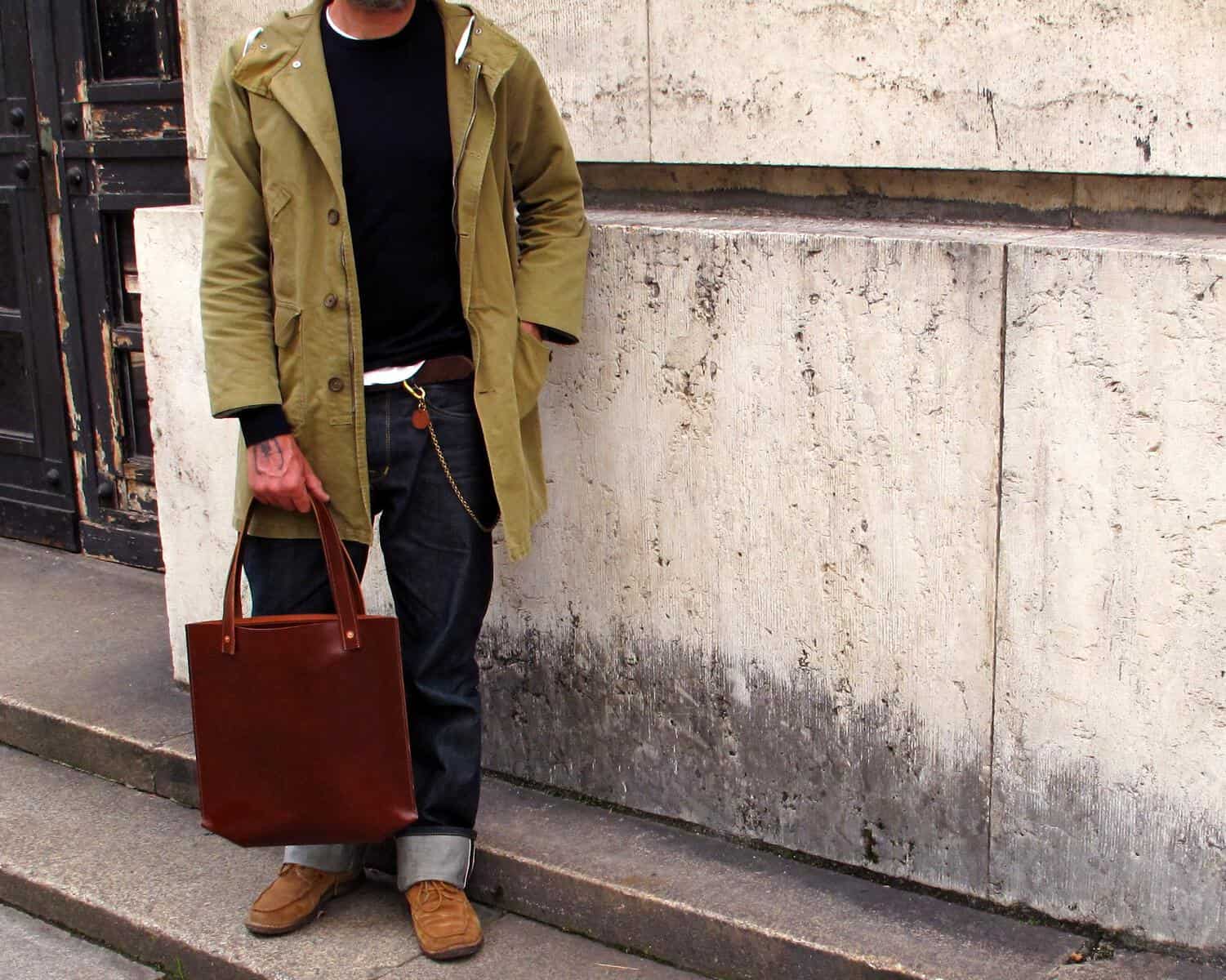 a everyday unisex shopper, go to the market, take a file and your lunch to the office!
This was the very first bag that I ever made, it took me forever as it was all hand sewn with a traditional saddlers stitch. My sister now owns it.
Made from 4oz especially chosen leather and hand dyed and finished. The style has an understatement feeling but practical with the zip inside pocket, to keep your valuables. I used hand hammered rivets and a copper metal zipper.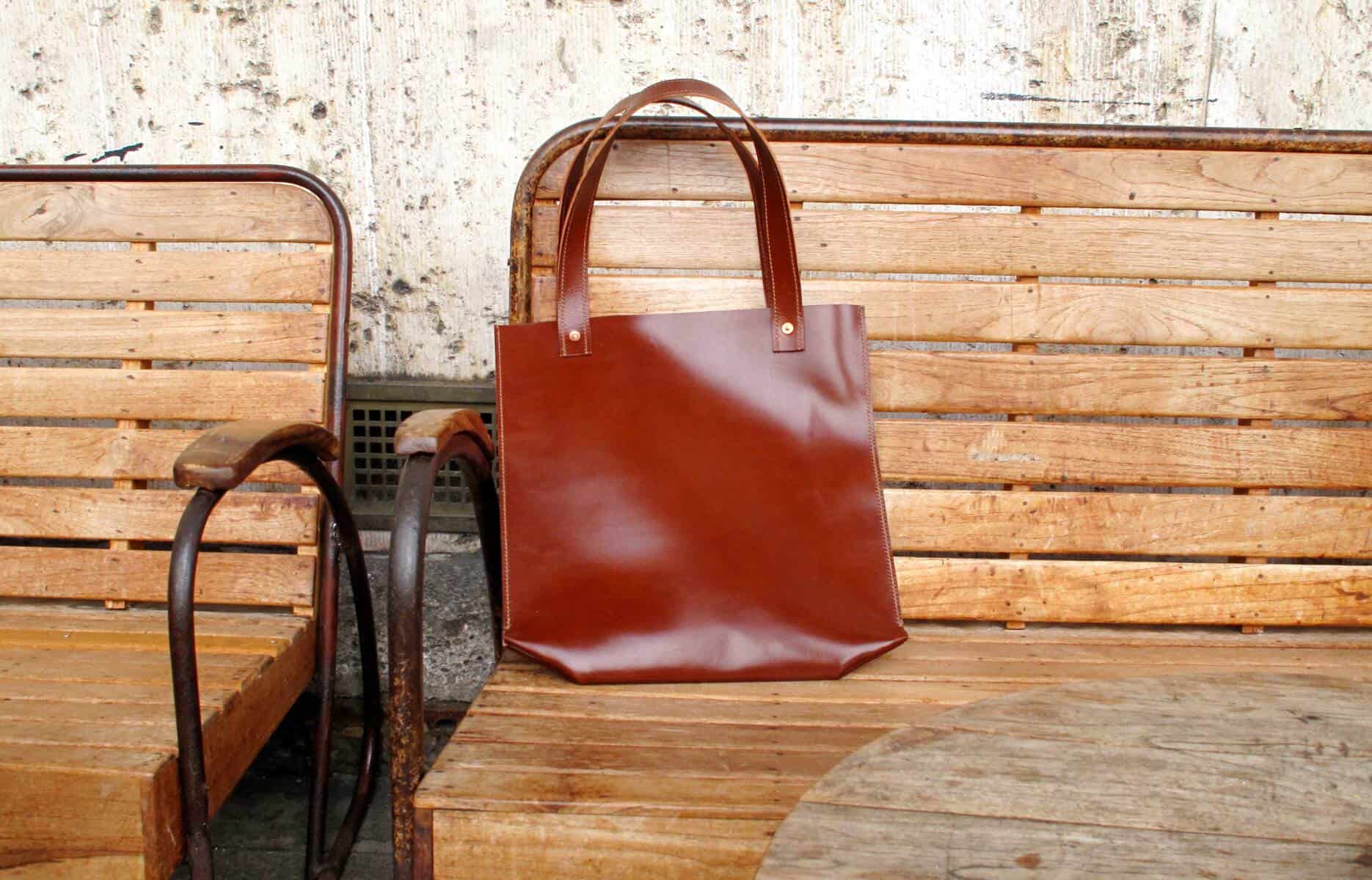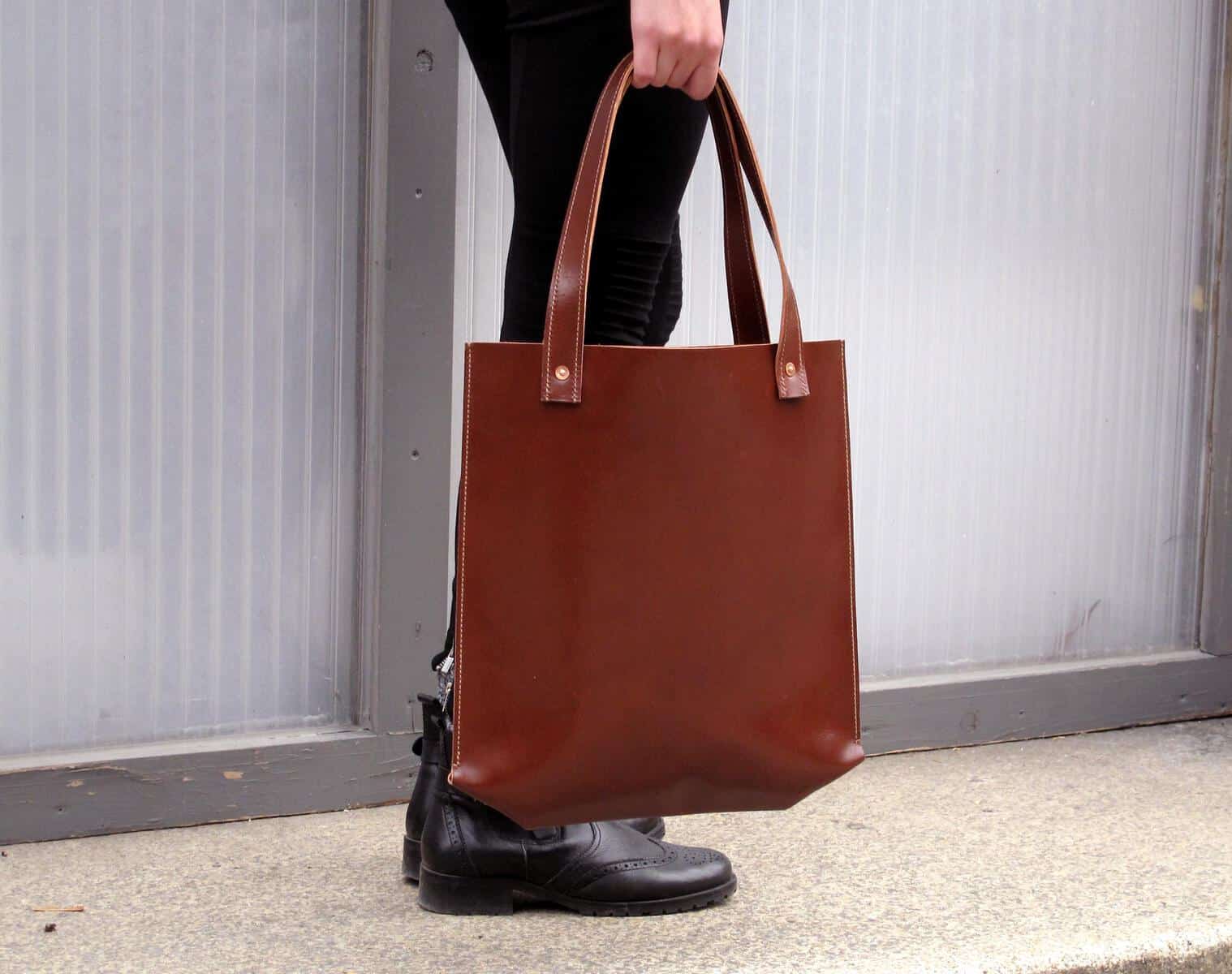 A good length to carry in your hand or over the shoulder