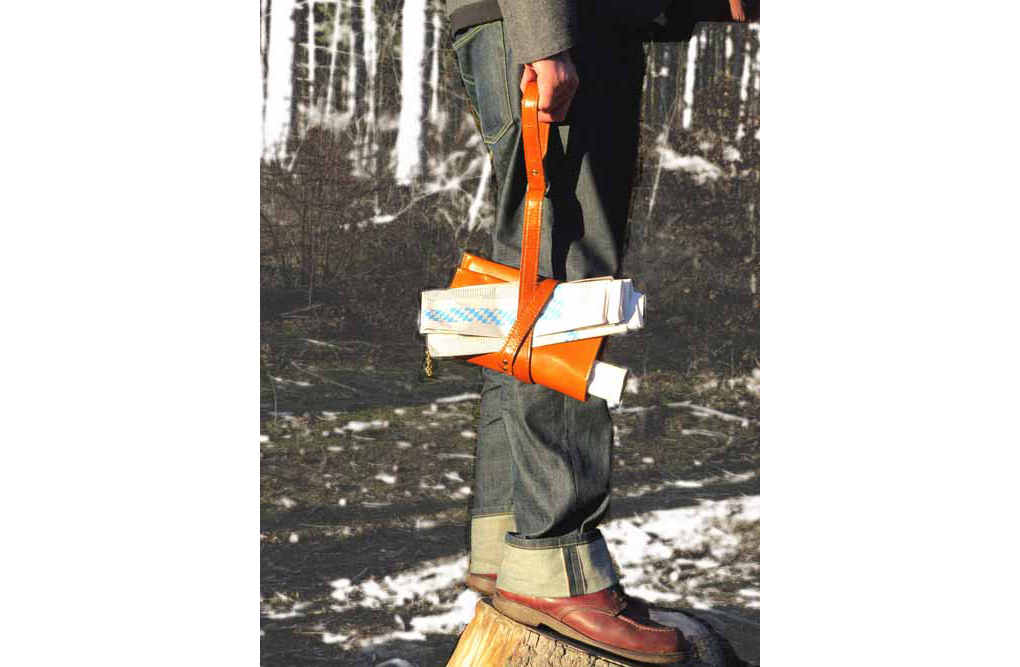 EDC product – outdoor leather lunch carryall
An outdoor leather product which is handmade in my workshop in Munich using 4oz selected European leather.
Here is our legendary lunch snack carryall with a bamboo cutting board tucked away inside and one of our Higonakami cult pocket knives, this is attached by a debatable brass chain so that you do not loose it while hiking. Just what you need when you want to have a snack into the woods, carry your newspaper and other goodies that make up for a relaxing walk.
This is a hand sewn leather project where I tried out several leather finishes on the surface of the leather. A very fun EDC product.