Leather belt workshop in Munich
Make your own leather belt in Munich – 1 day leather making workshop
Do you like working with your hands? Then take part in our one day belt making leather workshop in Munich . This takes place in the "WALDWERKSTATT" in Perlacher Forst in Munchen in the summer months and in my workshop "UPDN LEATHERGOODS" in Kastanienstrasse 13, 81547 München in winter time. In the morning you shall learn about vegetable tanned leather and basic leather making techniques, including how to sew like a saddler Each participant starts with a natural leather belt strap and you can add texture or add a design feature to your belt, including your initials and our signature logo. After that you shall dye your belt in one of our natural colours and hand finish the edges of the belt. At the end of the course you can take your finished belt home to show your friends. In the summer you can have lots of fun making lots mess in the forest (don't worry we clean up afterwards) and be creative with your hammering and leather marking techniques, during the course I shall also guide you through various different leather techniques. Do not worry I am a very patient teacher and we have lots of time and can work till dusk.
What to expect on a UPDN LEATHER MAKING COURSE
how to bring texture onto your belt

how to dye and treat your belt with natural products

edge bevelling techniques are shown to you and how to smooth your belt edges

lots of fun and creative making on our belt making course in Munich

we shall move to my workshop on bad weather days at "UPDN LEATHERGOODS" in Kastanienstrasse 13, 81547 München
You can also do other leather making course in Munich like my camp stool workshop here you learn how to cut and form leather and make wooden legs for your camp stool.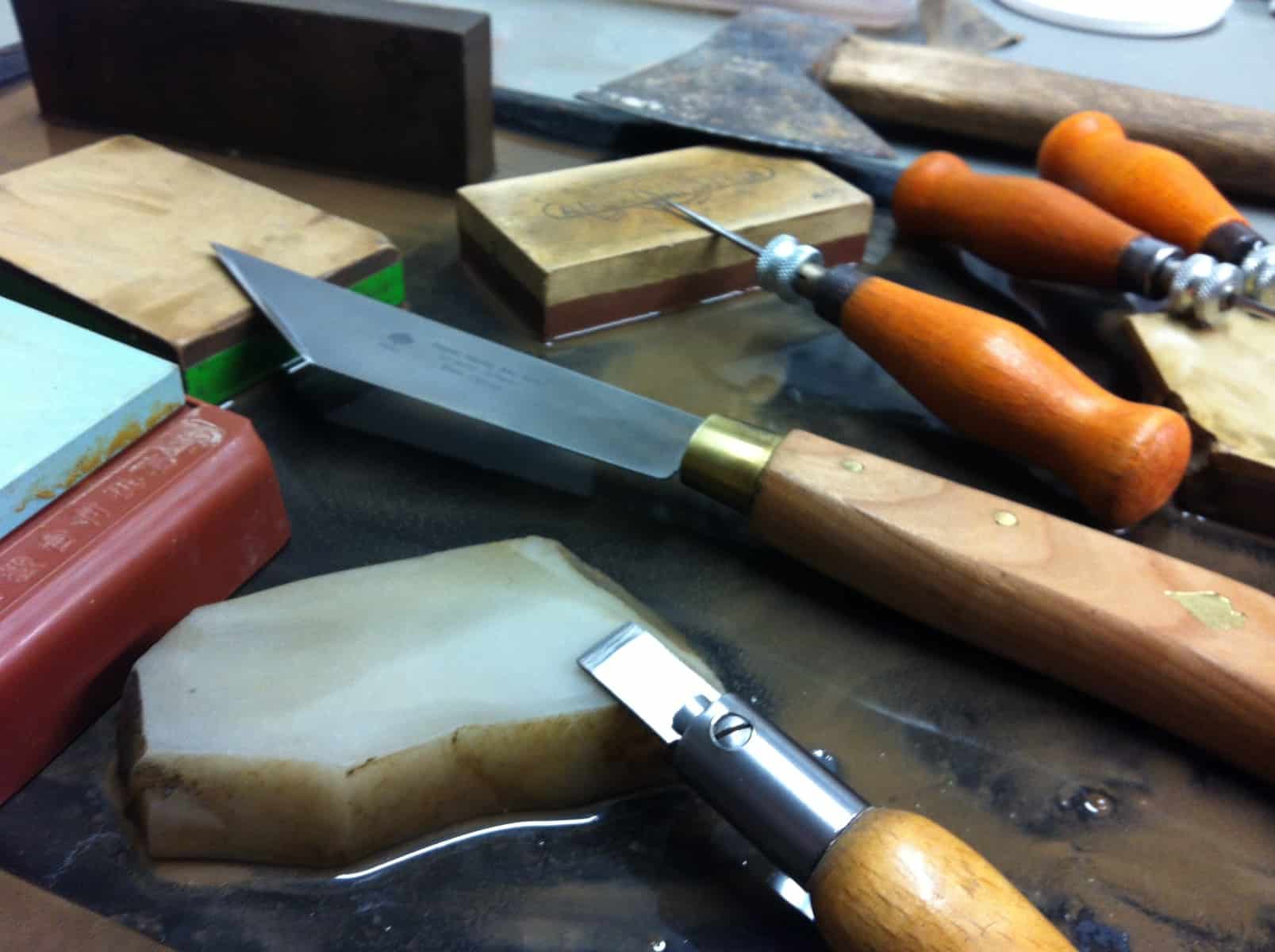 UPDN leather workshop information
1 day leather workshop for men and women: make your very own genuine leather belt – made out of vegetable tanned leather

no of participants: Min. 4 people and maximum 8 people

price: €160 – including materials and a light lunch (Bretzn, Obatzen & a cool Bavarian beer)

where: "UPDN LEATHERGOODS" – Kastanienstrasse 13, 81547 München
please bring with if at hand; a belt that fits you and warm jumper and some cool drinks

when: see our shop for dates
book here: book a leather workshop in Munich
Are you interested in making a camping stool, then join our leather and wood working workshop in Harlaching, Munich and take part in a camp stool workshop in Munich You learn about sanding and wood working and how to form leather and edge making techniques for leather. Lots of fun in a relaxed atmosphere in our camp stool workshop.