Description
Premium vegetable tanned leather belt – handmade in Munich

This is hand "made to stay" order for you, it will take me 1 week to make.

This belt is made from a hide which I selected by myself, 4,5cm thick bulls vegetable tanned hide. Due to the thickness and exquisite finish it should last you a lifetime, a product which is really "Made to Stay". I hand dyed it myself and softened this belt with many a coat of beeswax. I use a solid brass buckle from Italy and the belt is 4cm wide and we have added a extra styled belt loop with a D-Ring to attatch a pocket safety chain to.
belt length: please inform us of your belt length- you measure from the buckle loop to the hole you use – see sketch below
size: width: 4cm depth: 4mm to 4.5mm
quality: 11oz full grain croupon
thickness: 4.5mm
colours: cognac – other colours on request

dyed in our workshop

hand punched studded accessories

hand sewn with a traditional strong saddle stitch

hand bevelled edges and oiled finish

solid brass safety belt buckle

designed and handcrafted with care by Charles Cox, updn designer.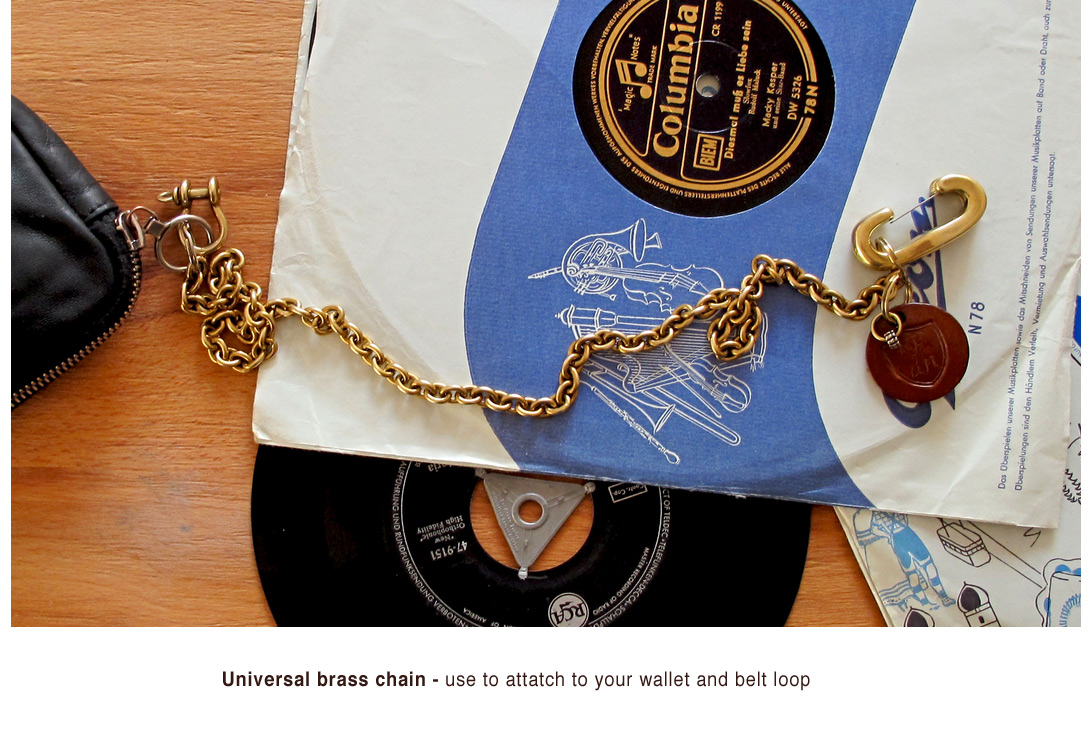 go here to purchase the universal brass belt chain, we will attach it to your wallet for free with a brass D-ring order here!