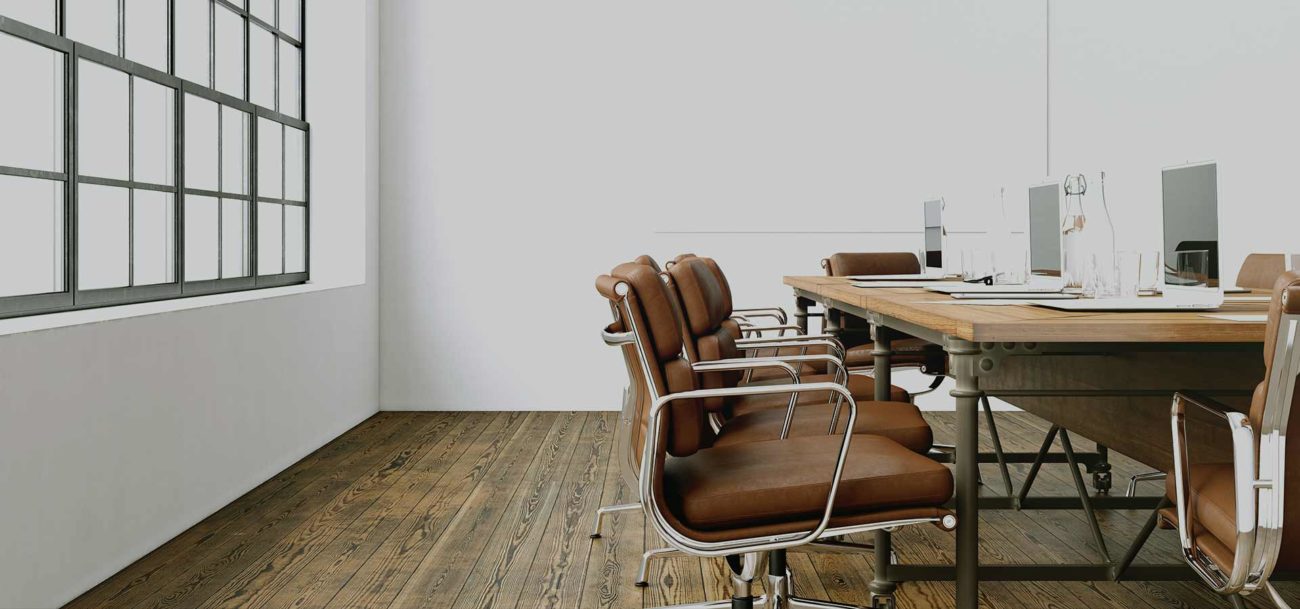 TERMS & ORDER & EXCHANGE
Company: updn – Leather Goods
Charles Cox
Kastanienstrasse 13
81547 München
Ust-IdNr. will follow

WE SPEND THE UTMOST TIME TO DESIGN AN OUTSTANDING PRODUCT FOR YOU, SO PLEASED TAKE YOUR TIME TO CHOOSE YOUR PRODUCT AND BELIEVE ME WE MAKE EVERYTHING BY HAND TO ORDER!. SO PLEASE DO NOT ORDER ANYTHING THAT YOU MIGHT SEND BACK, AS WE PREFER ONLY TO ACCEPT AN EXCHANGE WITH A GOOD REASON.
Shopping is easy and comfortable in our online-shop. Once you have placed a product of our updn leathergoods in the shopping basket, you will be guided step by step through the ordering process. After you have placed your order in our online-shop, we will send you an invoice via e-mail.
In case any colour, size or an entire article is sold out, it is usually displayed as inactive in our online-shop. In rare cases several customers may simultaneously select one item, which will then be out of stock at the time of ordering. In this case you will receive a notification via e-mail about the unavailability of the article. Unfortunately sold out products cannot be reordered. If an article is available again due to an exchange at a later point in time, we will inform you accordingly via e-mail.
You may cancel your order within the 14-day revocation period. You may do this via e-mail before the article is dispatched. If the article has already been dispatched, you can return it within the 14-day revocation period for free.
If you have any questions, please call +49 176 34034431.
CANCELLATION POLICY
You may revoke your contractual declaration within 14 days in writing (e.g. letter, fax, e-mail) without stating reasons or – if the article has been delivered before the end of this period – by returning the article. The deadline shall commence following the receipt of this notification in text form, but not before the goods have been received by the customer (by repeat orders of similar goods not before receiving the first part of the order) and also not before we have fulfilled our duty of information according to article 246 § 2 in connection with § 1 paragraph 1 and 2 of the Introductory Statue to the Civil Code (EGBGB) as well as our obligations pursuant to § 312g paragraph 1 sentence 1 of the Civil Code (BGB) in connection with article 246 § 3 of the Introductory Statue to the Civil Code (EGBGB). The timely dispatch of the revocation or the goods shall be deemed sufficient for compliance with the revocation term.
Please send the revocation to:
updn Leather Goods
Kastanienstrasse 13
81547 München
Tel: +49 176 34034431
REVOCATION CONSEQUENCES
In case of a valid revocation, both parties shall return the goods and services mutually received and any benefit received (e.g. interest) shall be returned. In the event that you cannot return or restore the service and benefits (e.g. benefits of use) received in whole or in part or only in a worse state, you shall be obliged to reimburse us accordingly. You shall only be obliged to compensate us for the deterioration of the item and for benefits obtained to the extent that the benefits or the deterioration is the result of handling the item in a way that exceeds the verification of its properties and functionality. "The verification of the properties and functionality" means testing and trying the respective goods as it is possible and customary in a store, for example. Items that can be shipped as parcels are to be sent back to us at our own risk and your cost.
You have to bear the regular costs of the return if the delivered goods are the goods that were ordered or if, in case of a higher price of the goods at the time of the revocation, you have not yet provided the service in return or a contractually agreed part payment. Obligations to refund payments need to be fulfilled within 30 days. The deadline starts for you at the time you send your revocation declaration or the item, and it starts for us when we receive the declaration or item.
All of the goods dispatched by us are new handmade products, if the returned goods have any signs of wear or are used, then they shall not be accepted as regular returns & no refund shall be made.
UPDN MADE TO STAY LEATHER GOODS
---
Unternehmen: updn Lederwaren
Charles Cox
Kastanienstraße 13
81547München
info@updn-leathergoods.com
Ust-IdNr. wird folgen
WIR VERBRINGEN DIE HÖCHSTE ZEIT, UM EIN HERVORRAGENDES PRODUKT FÜR SIE ZU ENTWERFEN. NEHMEN SIE SICH GERNE IHRE ZEIT, IHR PRODUKT AUSZUWÄHLEN UND GLAUBEN SIE MIR, DASS WIR ALLES VON HAND AUF BESTELLUNG FERTIGEN!. BESTELLEN SIE DAHER BITTE NICHTS, WAS SIE ZURÜCKSENDEN KÖNNEN, DA WIR DEN UMTAUSCH LIEBER NUR NUR MIT EINEM GUTEN GRÜNDE AKZEPTIEREN.
Einkaufen ist einfach und bequem in unserem Online-Shop. Nachdem Sie ein Produkt unserer updn Lederwaren in den Warenkorb gelegt haben, werden Sie Schritt für Schritt durch den Bestellprozess geführt. Nachdem Sie Ihre Bestellung in unserem Online-Shop aufgegeben haben, senden wir Ihnen eine Rechnung per E-Mail zu.
Sollte eine Farbe, Größe oder ein ganzer Artikel ausverkauft sein, wird dies in unserem Online-Shop in der Regel als inaktiv angezeigt. In seltenen Fällen können mehrere Kunden gleichzeitig einen Artikel auswählen, der dann zum Zeitpunkt der Bestellung vergriffen ist. In diesem Fall erhalten Sie eine Benachrichtigung per E-Mail über die Nichtverfügbarkeit des Artikels. Ausverkaufte Produkte können leider nicht nachbestellt werden. Sollte ein Artikel aufgrund eines Umtausches zu einem späteren Zeitpunkt wieder verfügbar sein, werden wir Sie per E-Mail entsprechend informieren.
Sie können Ihre Bestellung innerhalb der 14-tägigen Widerrufsfrist stornieren. Sie können dies per E-Mail tun, bevor der Artikel versendet wird. Wurde der Artikel bereits versendet, können Sie ihn innerhalb der 14-tägigen Widerrufsfrist kostenlos zurücksenden.
Bei Fragen wenden Sie sich bitte an +49 176 34034431.
STORNIERUNGSBEDINGUNGEN
Sie können Ihre Vertragserklärung innerhalb von 14 Tagen ohne Angabe von Gründen in Textform (z. B. Brief, Fax, E-Mail) oder – wenn Ihnen die Sache vor Fristablauf überlassen wird – durch Rücksendung der Sache widerrufen. Die Frist beginnt nach Erhalt dieser Belehrung in Textform, jedoch nicht vor Eingang der Ware beim Kunden (bei Nachbestellungen gleichartiger Waren nicht vor Eingang der ersten Teillieferung) und auch nicht vor Erfüllung unserer Verpflichtung Informationspflichten gemäß Artikel 246 § 2 in Verbindung mit § 1 Absatz 1 und 2 des Einführungsgesetzes zum Bürgerlichen Gesetzbuch (EGBGB) sowie unsere Pflichten gemäß § 312g Absatz 1 Satz 1 Bürgerliches Gesetzbuch (BGB) in Zusammenhang mit Artikel 246 § 3 des Einführungsgesetzes zum Bürgerlichen Gesetzbuch (EGBGB). Zur Wahrung der Widerrufsfrist genügt die rechtzeitige Absendung des Widerrufs oder der Sache.
Den Widerruf richten Sie bitte an:
updn Leathergoods
Kastanienstraße 13
81547München
Tel: +49 176 34034431
WIDERRUFSFOLGEN
Im Falle eines wirksamen Widerrufs sind die beiderseits empfangenen Leistungen zurückzugewähren und ggf. gezogene Nutzungen (z. B. Zinsen) herauszugeben. Können Sie uns die empfangene Leistung sowie Nutzungen (zB Gebrauchsvorteile) ganz oder teilweise nicht oder nur in verschlechtertem Zustand zurückgewähren beziehungsweise herausgeben, müssen Sie uns insoweit ggf. Wertersatz leisten. Für die Verschlechterung der Sache und gezogene Nutzungen müssen Sie Wertersatz nur leisten, soweit die Nutzungen oder die Verschlechterung auf einen Umgang mit der Sache zurückzuführen ist, der über die Prüfung der Eigenschaften und der Funktionsweise hinausgeht. "Überprüfung der Eigenschaften und der Funktionsweise" bedeutet das Testen und Ausprobieren der jeweiligen Ware, wie es beispielsweise im Ladengeschäft möglich und üblich ist. Paketversandfähige Sachen sind auf unsere Gefahr und Ihre Kosten zurückzusenden.
Sie haben die regelmäßigen Kosten der Rücksendung zu tragen, wenn es sich bei der gelieferten Ware um die bestellte Ware handelt oder Sie im Falle eines höheren Preises der Ware im Zeitpunkt des Widerrufs die Gegenleistung noch nicht erbracht haben oder a vertraglich vereinbarte Teilzahlung. Verpflichtungen zur Erstattung von Zahlungen müssen innerhalb von 30 Tagen erfüllt werden. Die Frist beginnt für Sie mit der Absendung Ihrer Widerrufserklärung oder der Sache, für uns mit deren Empfang.
Alle von uns versandten Waren sind neue handgefertigte Produkte. Wenn die zurückgegebenen Waren Gebrauchsspuren aufweisen oder gebraucht sind, werden sie nicht als reguläre Rücksendung akzeptiert und es erfolgt keine Rückerstattung.