Premium natural leather goods for men which made & finished in our workshop in Munich, Germany. Updn brand appreciates old school values & techniques & good quality retro styled products that are – made to stay – they could even last you a lifetime.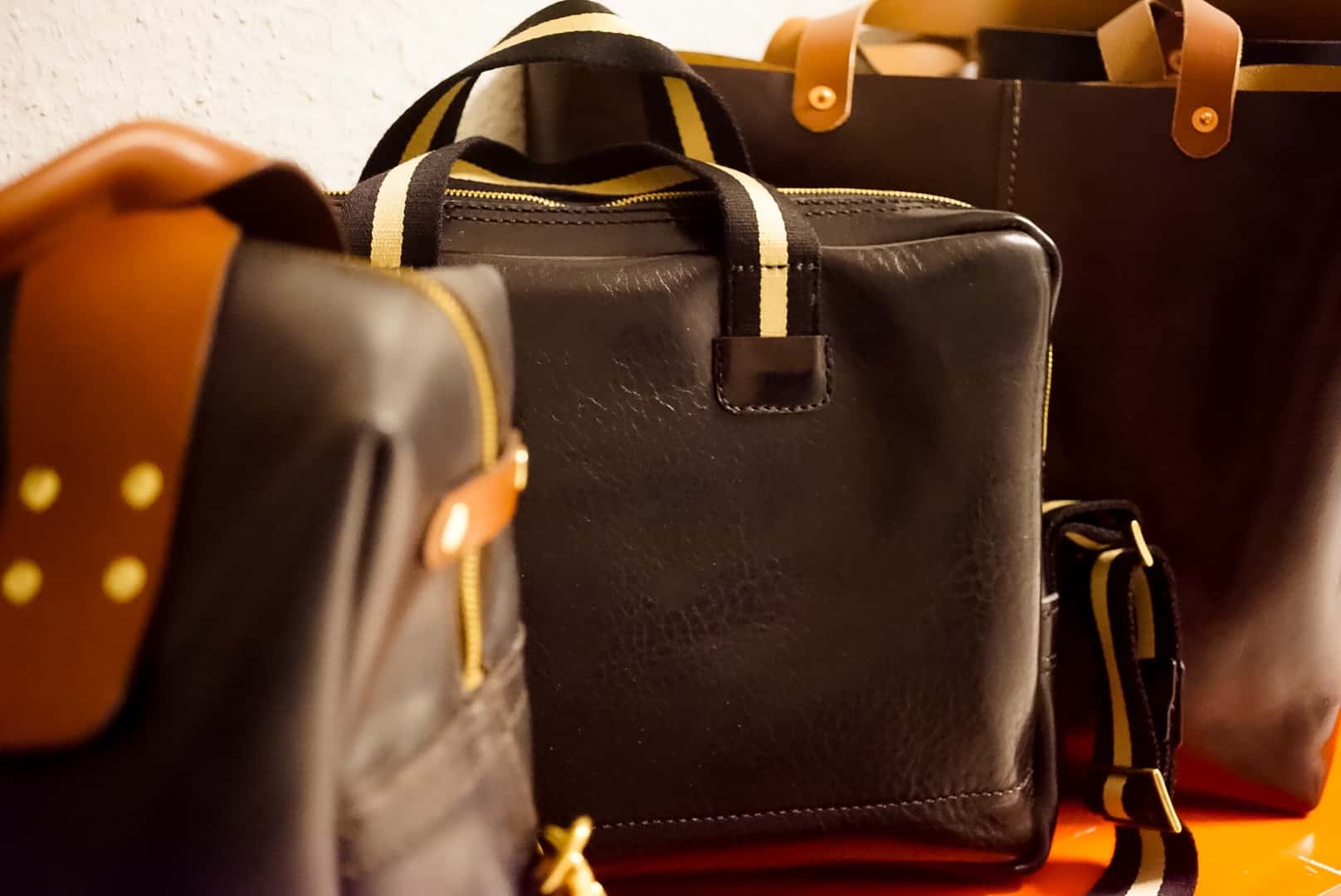 Charles Cox, our updn designer was born and bread in South Africa and moved with his parents to England in the 1970's. He graduated from art college in London in 1987, thoose were the days when we did all your work by hand, that is why he appreciates a craft that requires patience and has an old school feel to it!.
He worked in Italy and Germany as a menswear designer and was involved in designing and developing a retro mens own brand of felted wool jackets, which are sold sucessfully in Europe, a substainable product – made in Italy
In 2016 came the decision for him to start his own premium leather and accessary brand, he added his own values of quality and sustainability and that was the beginning of UPDN – Leather Goods. At the beginning he had very few tools, but had lots of enthusiasm & many great product ideas, and many a long night was spent learning old techniques and making prototypes.
He tells his customers that every product is made by hand and given a real original touch and look, made with the best vegatable tanned leathers and dyed and finished and stitched by himself in my workshop.
You might have to wait a few days more for such an original product, but updn leathergoods ensures you as a customer that it will be strong and durable, sometimes hand dyed and always finished and made to perfection especially for you, something that will age alongside you and your lifestyle and could last forever.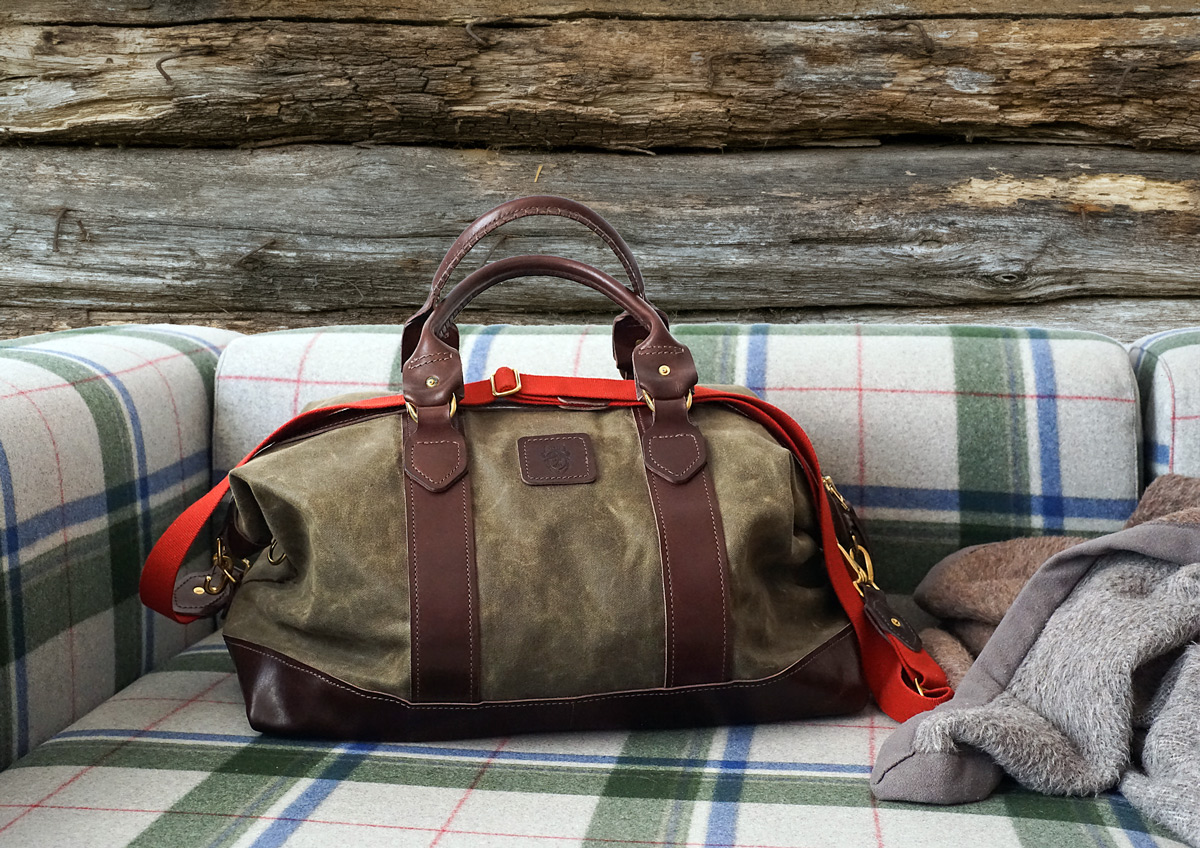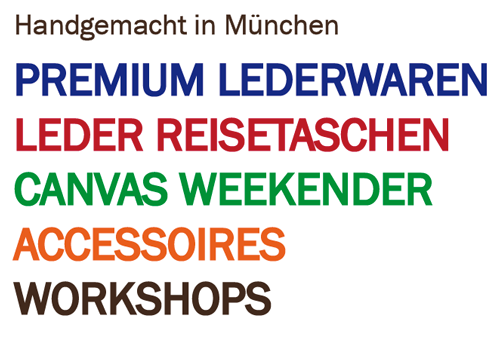 Our premium products are complimented with a beetle logo , inspired from my love of beetles and insects since my childhood . You can see the beetle rolling up and down on my products.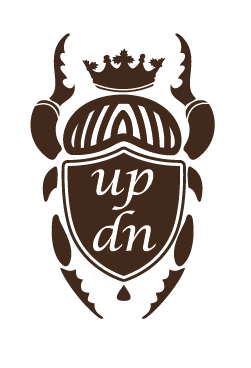 UPDN travel bags are made to the highest standard possible, weekenders and our travel bags and accessories use solid brass fittings and exclusive cotton look tapes for edges and carry straps. Wherever possible I use pure brass with no extra harmful finishes, this might mean that you might have to polish up your accessoires to a new shine every once in a while….but there shall be no harmful chemicals used to produce them. We are a substainable company and use only the best leather from a traditional vegatable tannery in southern Germany. Our canvas comes from an old fractory in Scotland dating back to the 1800's and all our accessories are sourced from Europe. All these factors create the old school heritage feeling I like to design for you, and wherever possible your products are personalised especially according to your choice.
I make hand made leather goods with a heritage feel and hope that they will last you a lifetime, the goods are made out of vegetable tanned and dyed European leather hides
I use old school techniques and and pass them on in our products to you:
the colors and textures have a more natural and sometimes irregular look;
each leather piece is handmade which ensures that each product has a unique and genuine aesthetic & is one of a kind;
our leathers are sometimes hand dyed by us or sourced at European tanneries and have no harmful chrome toxides;
the goods have a high durability and strength, being even far more efficient than the majority of the synthetic materials & industrially sewn goods;
vegetable dyed leather products are softer and develop a character of their own and age better than normal leather products, which tend to get brittle after time;
furthermore all our products unless otherwise stated are hand sewn with a saddlers stitch using waxed tiger brand polyester hand sewning 1mm yarn that has extra durability and strength;
vegetable dyed leather has a neutral effect on user's health, and recommended for allergic sufferers;
updn leather goods have remarkable and sought-after aging qualities, like the "caramelization" of the color, a unique patina acquired with the use, through exposure to sunlight or the oils in your skin, most items will get softer with time;
the leather is produced sustainably and we hope the cattle had a good life grazing on rich pastures!;
I appreciate a heritage and old school look and hope to design a useful product for you;
all our goods are carefully dyed, treated and textured and have hand bevelled edges for that old school Look & they should last you a lifetime!